MAFCSV COMMITTEE 2020-2021
Gerry Manolas – Chair:
Granddaughter of Bohuslav Šulc, who was a 3*lieutenant in the Artillery Regiment of the Czechoslovak Independent Armoured Brigade. He undertook the paramilitary course at Arisaig and was at the Siege of Dunkirk. He also General Secretary of the Czechoslovak Union of Students and helped get November 17th recognized as National Students Day. He was part of the committee that organized the first post-war Students Congress in Prague in November 1945.
John Polak – Treasurer:
Son of Colonel Arnost Polak, who served as a wireless operator and gunner in 311 squadron of bomber command. He came out of Prague with his brother on one of the last kinder transport trains, leaving his parents to perish in a camp. Arnost was a major contributor of the FCAFA and was passionate that the memories of the freedom fighters would never be forgotten.
Alex Scott- UK Secretary:
Son of Jaromir Strihavka (Scott) Flight Lieutenant RAF 1945, Stabni Kapitan 1946 Czechoslovak Air Force. Battle of Britain Pilot served with many other Czechoslovaks as a pilot in Czechoslovakia, France, and the UK.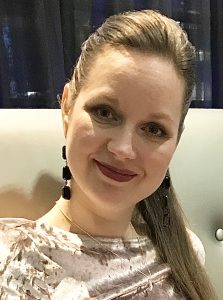 Marta Majercik – International Secretary:
Born 1982 in Slovakia Granddaughter of Pavol Remiš – a veteran of Slovak National Uprising 1944. 2011-2018 lived in the UK: actively supporting the memory of Czechoslovak heroes in the UK – now in Slovakia and the Czech Republic
Marian Majercik- Committee Member: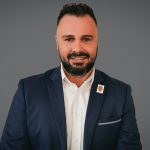 Husband of Marta Majercik, born 1978 in Slovakia. Great-grandson of Jozef Štefaňák – a veteran of the IWW and IIWW. 2011-2018 lived in the UK. Supporting his loved wife by all events organizing in Slovakia.
Judy Polak – Committee Member:
Wife of John Polak, former secretary of MAFCSV.
Hana Ludikar – né Feierabend,- Honorary Committee Member:
Born in Prague, she left the republic with her family after the communist's putch. Married Marcel Ludikar, a member of 311 ČS squadron in wartime RAF who also fled to Britain. He was one of the founding members of the first Free Cz Air Force Association.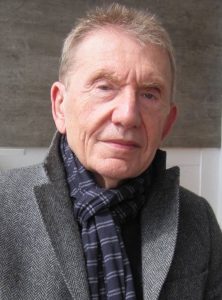 Dr George Scott- Honorary Committee Member:
Founding Trustee the Czechoslovak Veterans Section, Brookwood. Born Prague 1946. Son of Reservist Staff Sergeant Jiri Scott (Snabl) a veteran of the Battle of France who served with Gabcik and Kubis and undertook the paramilitary course at Arisaig. Later he saw action as a tank gunner during the Siege of Dunkirk.
Helena Ludikar-Jones Honorary Committee Member:
Daughter of Hana and Marcel Ludikar.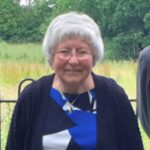 Ann Cornes-Honorary Committee Member:
Former Treasurer of ACLA.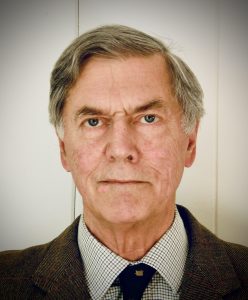 Lieutenant Colonel Nicholas Southward-Honorary Committee Member:
Final appointment in the military was Defence Attaché in Slovakia 2000/02. Whilst there he came to know a number of Slovak WWII veterans, in particular, Major General Antonin Petrák MC MBE and Colonel Milan Píka, and also Mrs Ailsa Domanová OBE, the widow of Colonel Alexander Doman. His connection with the veterans continued on his retirement from the Army and he organised their attendance at the VE/VJ Day 60th Anniversary Celebrations in London on 10 July 2005: those attending included veterans from the Association of Czechoslovak Legionaries Abroad (ACLA), the Free Czechoslovak Air Force Association and the Association of Czechoslovak Legionaries CZ/SK. Currently involved in helping to establish a memorial to the veterans in the National Memorial Arboretum, with the annual commemoration service at the Czechoslovak Armed Forces memorial at Cholmondeley in July and with the annual service at the Field of Remembrance, Westminster Abbey in November when British Regiments and various Associations, including the MAFCSV, gather to commemorate fallen comrades.
We are always keen on people who would like to be more involved in the MAFCSV and to help us fundraise and run events. If you would like to help please email chair@mafcsv.co.uk